Catalog
General
Maintenance & Care
Ordering & Payment
Shipping & Order Status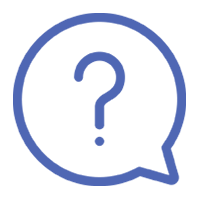 General
What size board should I get?
+
The size of your board is determined by your height, weight, and skill level. Generally the longer and wider the board is, the more stability it will provide. Please feel free to reach out to us via our offocial email info@freein.com with any questions.
Well, practically any body of water that is deeper than the longest fin on your SUP board is fair game! Rivers, lakes, oceans, creeks and ponds are all very typical choices. For a more relaxing and easy-going ride, small rivers and lakes are very popular locations while the ocean and larger rivers bring a more adventurous experience to the SUP rider.
How can I follow freeinus on social media?
+
You can find us on Instagram at @freein_us with tag #freein and on Facebook under Freein-US.
What's included with the inflatable stand up paddleboard?
+
All FREEIN inflatable paddle boards come with a piece adjustable paddle, pump, fin, and repair kit. Each board bag is designed to hold its included accessories and the rolled-up board.
Does my board come with fins? Where are the side bite fins for my owner's box?
+
All FREEIN boards come with the main fin. Otherwise, side bite fins are sold separately and can be purchased directly from our online store as an accessory.
What is the correct paddle motion?
+
-Make sure the blade of the paddle angles towards the nose of the board (thus, away from you).
-When paddling on your right side, your LEFT hand should be on TOP of the T- Grip while your RIGHT hand is gripping the shaft a few feet below the T-Grip. For left side paddling, use the reverse hand position (RIGHT hand on TOP, with LEFT hand on SHAFT).
-Keep arms straight when paddling and your core engaged (stomach tightened and strong).
-Rotate your torso while paddling rather than pulling the paddle, keeping your hips square with the board as much as possible.
-To keep straight while paddling, alternate your strokes on the right and left sides with 2-4 strokes on each side before switching to the other side.
-To ROTATE your board LEFT, sweep the paddle on the RIGHT SIDE of the board from FRONT to BACK in an ARC motion. Reverse this motion to rotate your board to the right.
-In knee deep water, take hold of both sides of the board in the center area (at the carrying handle) and ease yourself onto the board in a kneeling position (both knees on the board).
-Next, keeping your hands stable on top of the board near the side edge, take one foot and place it where your knee was. Repeat with other foot.
-Stand up slowly, keeping knees bent, while raising your chest up to a standing position. Slowly straighten legs to a full standing position.
-Keep your balance by slightly bending the knees and keeping your feet centered on the board at a hips distance apart. Keep your back straight (with slightly bent knees) and use your hips to adjust your balance as the board moves on the water.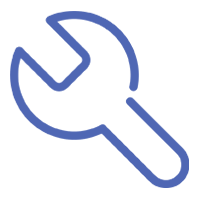 Maintenance & Care
How can I clean my board?
+
After each use it is best to rinse your paddle board off with fresh water to remove any dirt, debris, or residue.  If there is dirt that cannot be rinsed away a mild dish soap or cleaner can be used.  We recommend using one that does not contain any harsh chemicals or bleach to ensure no damage is done to the board while cleaning.
How do I care for and store my hard board?
+
After a day of paddling you want to make sure to rinse your board off with fresh water to remove any dirt of debris. If you have a board bag, you then want to make sure to dry the board completely before putting the board in the bag. For storage it is best to keep your board out of the direct sunlight and extreme heat, these are the most damaging conditions to your board.
Winter is here, how do you suggest I store my board?
+
We recommend storing it completely dry, rolled up in the bag, stored in a location away from the elements such as a garage or shed.
The pressure gauge on my inflatable paddle board pump doesn't show that there is any pressure. Why not?
+
More than likely there is not enough air in the board. Pump up the inflatable paddle board until the board takes complete shape. Once the board has taken complete shape, continue to pump until you begin to receive a significant amount of resistance from the pump as you are pushing down. At this point the pressure gauge will begin to show the actual pressure in the board (approximately 7 PSI).
Do you have any suggestions for patching a board?
+
First, cut out a smaller piece of the patch just big enough to cover the hole. We usually use a bottle cap or something like that ends up making a good size patch. Next, Clean the patch and board (area that will get glue) with an alcohol wipe. Allow to dry. Then, apply glue to each side (patch and board) and let the glue sit for a minute to get tacky. Last, Place patch on board over hole and clamp it down (bar clamps or hand clamps work best) for about 12 hrs. You can also use a heavy weight (> 20lbs) if you do not have clamps. That should do it. If your patch is too big, you will have to do little sections at a time (whatever you can compress with weight/clamps), that is why you don't want to use the full patch that comes in the repair kit. As always, if you need further assistance, please let us know!
From the date of purchase, all inflatable paddle boards (ISUP) have a 2-year manufacturer's limited warranty. We guarantee that there will be no abnormal defects in workmanship and materials during this period. We reserve the right to professionally repair defective parts or products or replace them with equivalent products at our own discretion, without you having to pay any fees.
However, the warranty guarantee does not cover the following claim conditions: https://www.freein.com/pages/warranty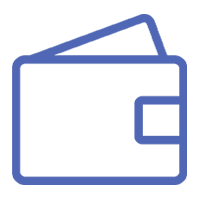 Ordering & Payment
Why my payment didn't go through?
+
There's a chance to occur the payment failed for credit card We would recommend PayPal which is a safer payment and has a higher transaction success rate.
How can I use coupon code?
+
You can apply coupons to your order at checkout. Once you've entered your coupon code, click "apply" and the discount will automatically adjust your order total.
* If you have any questions, you can contact our customer service, we will reply to you as soon as possible!
Can I cancel or edit my order after placing it?
+
It's our goal to provide you with the best board buying experience imaginable. Part of that means getting orders processed and shipped out as quickly as possible. Once your order has been shipped, we cannot change or cancel any part of your order.
If you wish to initiate a return once you have received the item(s), You need to bear the return shipping fee. After opening, a 10% purchase fee will be deducted for each product. We will refund you within 7 working days after receiving the goods.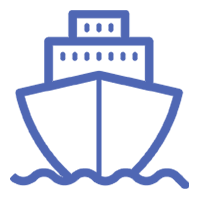 Shipping & Order Status
How will my order be shipped?
+
All orders are shipped via UPS, USPS. Your order may be shipped in a large box or boxes depending on items purchased. Generally everything will arrive at the same time and some items may be delayed but will arrive within a few days.
How can I check the status of my order?
+
After placing your order you will receive a second confirmation with your tracking by the end of the following business day. This will include your tracking number and carrier to track the status of your shipment. For orders shipping with USPS please visit USPS Tracking, for orders shipped with UPS please visit UPS tracking.
Do you ship to Hawaii, Alaska, or Puerto Rico?
+
FREEIN currently ships online orders to the lower 48 states. We are unable to ship to PO Boxes, and do not currently offer standard shipping to Hawall, Alaska, Guam, US Virgin Islands, Military APO/FPO addresses, or international addresses.
How long will it take for my order to arrive?
+
We ship all orders on the same or next business day from the date purchased. Delivery times differ due to construction of boards and location of delivery.
Inflatable boards: 7-10 business days for delivery. An appointment is required for delivery, please follow the instructions in your order confirmation email to set this up online.
Accessories: 5-7 business days for delivery. Items will be left at the door if no one is home to receive them.
Some items are missing from my order,what should I do?
+
You may notice that your order shows a delivered status, but you are still missing some items. If this is the case, please try the following:
First check the inside of your box. For example, if you ordered some accessories, we may pack your accessories in KULA for one-time shipment. Second, click further on your tracking number. Usually, when we ship multiple items, there will be a master tracking number, which contains a sub-tracking number. Our order confirmation email currently only shows the status of one of the tracking numbers, so your other items may still be in transit. Third, you can try to check your house/apartment, because the carrier may have placed your order in a safer location (alternate exterior door, garage, porch, etc.)
If you still think your order is missing items, please contact us and we will investigate for you!
What if my paddle board is damaged in shipping?
+
If your paddle board is damaged in shipping, do not worry, we will make sure to take care of this for you right away. Please take a photo of the damage to the box and to the board, and then send us an email to file a shipping damage claim. Once you have filed aclaim, we will review the claim, process an exchange, and respond with all the information for you.
If your board needs to be exchanged we will send out a new board to you, when the new board is delivered the shipping company will pick up your damaged board so it will be one simple exchange. All shipping damage claims must be submitted within 3 days of delivery, please inspect your board and let us know if there is any damage within this time.
Can I update my address or shipping method?
+
We aim to ship orders as quickly as possible, and therefore are usually unable to make any changes or cancel your order once placed. If you have already received a tracking number, we will be unable to change your order on our end. If you need to change your address, you can try working with the carrier directly to see if they are able to re-route your order.